Why Envera
Patient Engagement
PEOPLE + TECH
Envera supplies the right combination of people and technology to maximize operational efficiency and improve access for a superior patient engagement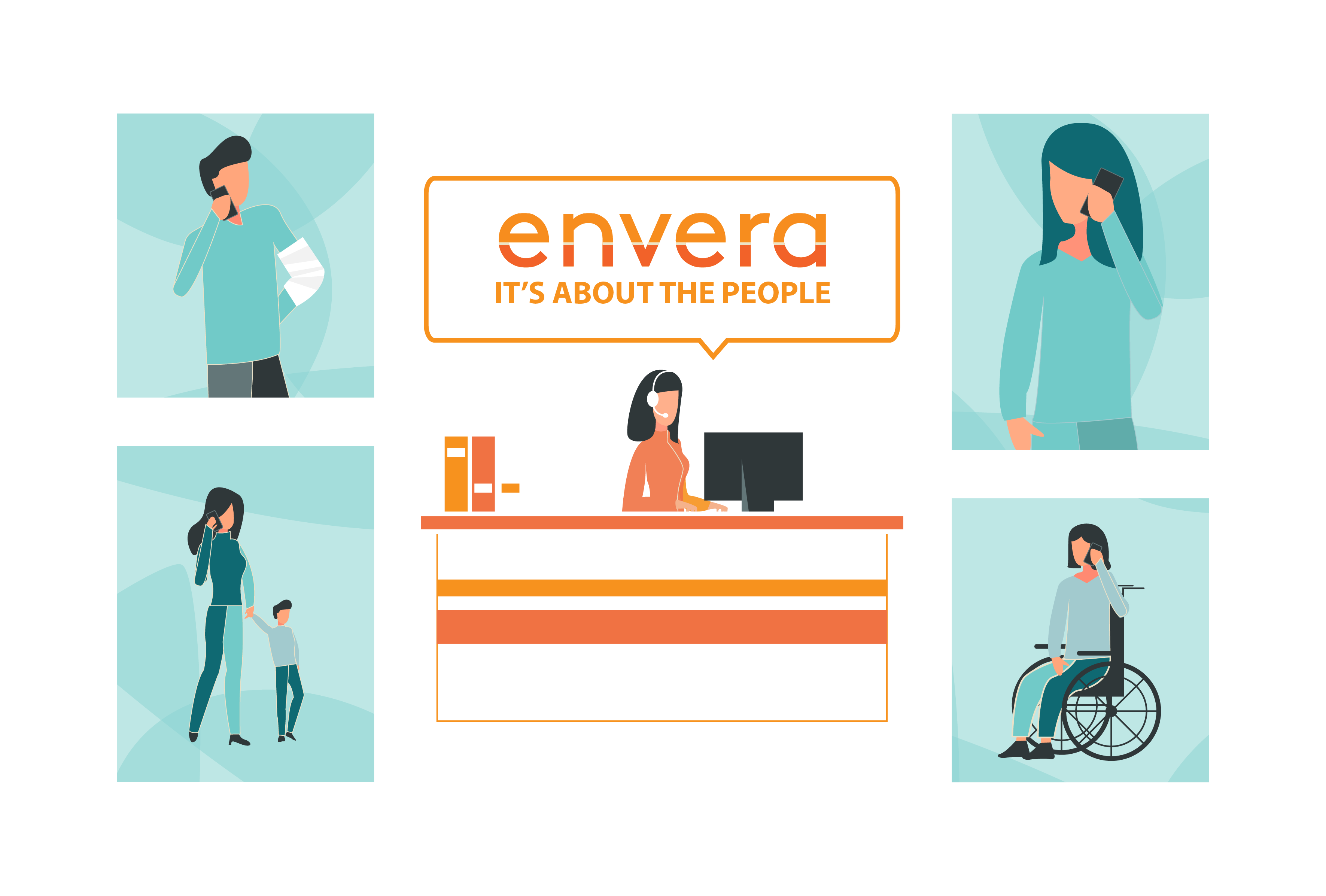 Patient Engagement
At Envera Health we understand that
patient engagement impacts all aspects of care delivery from
scheduling volumes to patient outcomes.
That's why we position ourselves as a comprehensive
engagement partner, building customized solutions
that
apply the right combination of people and
techno
logy necessary to
bridge the gap between marketing and operations.
In today's competitive
market, strong engagement translates to continuity.
Envera Health
can
drive growth by embedding
marketing campaigns into your existing care workflows
and
support
the
long
-
term viability of your
organization
by converting leads to appointments
—
all while
providing a patient experience that
inspires loyalty
---
Envera's Engagement Solution can:
---
Convert 47% more inbound calls to appointments than a webform
Touch 100% of all qualified leads
Promote better Patient outcomes
Enable scalable growth through operational efficiency
Offer a better Patient Experience with average satisfaction scores over 96%
Improve marketing efforts for 20%+ increase in scheduling
Become What's Possible
A comprehensive engagement partner drives growth. On average, our Patient Access solution converts 28% of your monthly call volume into booked appointments and supports you by assisting that call volume management and supplementing your current resources. Learn more about how a comprehensive engagement partnership with Envera Health can help you better serve your patient population and meet your full market potential.
Explore Our Resources For Patient Engagement
Interested In Learning More?
Envera Health's Patient Engagement Solutions can tackle a wide range of your pain points as it relates to patient access and patient experience. Explore other reasons why Envera Health can be the perfect partnership for you.