Patient Access Solution Dials In Patient Data
Organization Type
Health System
Organization Size
8 hospitals
1000 physicians
60+ specialties
serving a patient population of over 500k
Pressed for Time?
Watch the video to the right and get this content in 30 seconds — then come back for a deeper dive by scrolling to the full version below. Or let our AI concierge, Haxall, know you would like to download a pdf version of this case study so you can review it at a later time.
Patient Access Solution Dials In Patient Data
THE CHALLENGE
A large midwestern health system was experiencing a decline in patient satisfaction, alongside of diminished appointment bookings and an increase in no-shows. At the time of service, many patients would complain about difficulties during the patient access process, citing long wait times and the necessity to transfer multiple times between Patient Service Representatives (PSRs).
THE DISCOVERY
The discovery process revealed that patient access efforts were being stifled by a decentralized strategy though the use of multiple varied contact numbers and EMR systems across several locations. This created an unnecessary burden on the PSRs that were tasked with the duties of managing routine phone inquiries and scheduling. Frustrations in operations were passed down to patients in the form of long wait times, leading to complaints, and damaging the overall patient experience. High abandonment and poor churn rates reflected patient sentiments.
THE SOLUTION
Envera Health's Patient Access solution provided the health system with a dedicated team of Patient Access Coordinators (PACs) for each practice and a reimagined phone strategy that solved issues around centralization and standardization. This solution was designed to work within the organization's unique workflows, making implementation simple, and ensuring schedule management is executed based on the preferences of individual locations. Additionally, the solution can interface with existing systems allowing PACs to receive real-time patient updates, but it is not required for PACs to enter notes inside of the EMRs— thus improving communication and eliminating the need for additional infrastructure or resource heavy implementations. The new one-touch approach allows patients to address multiple needs within a single call, promoting more efficient patient engagement and minimizing call volumes.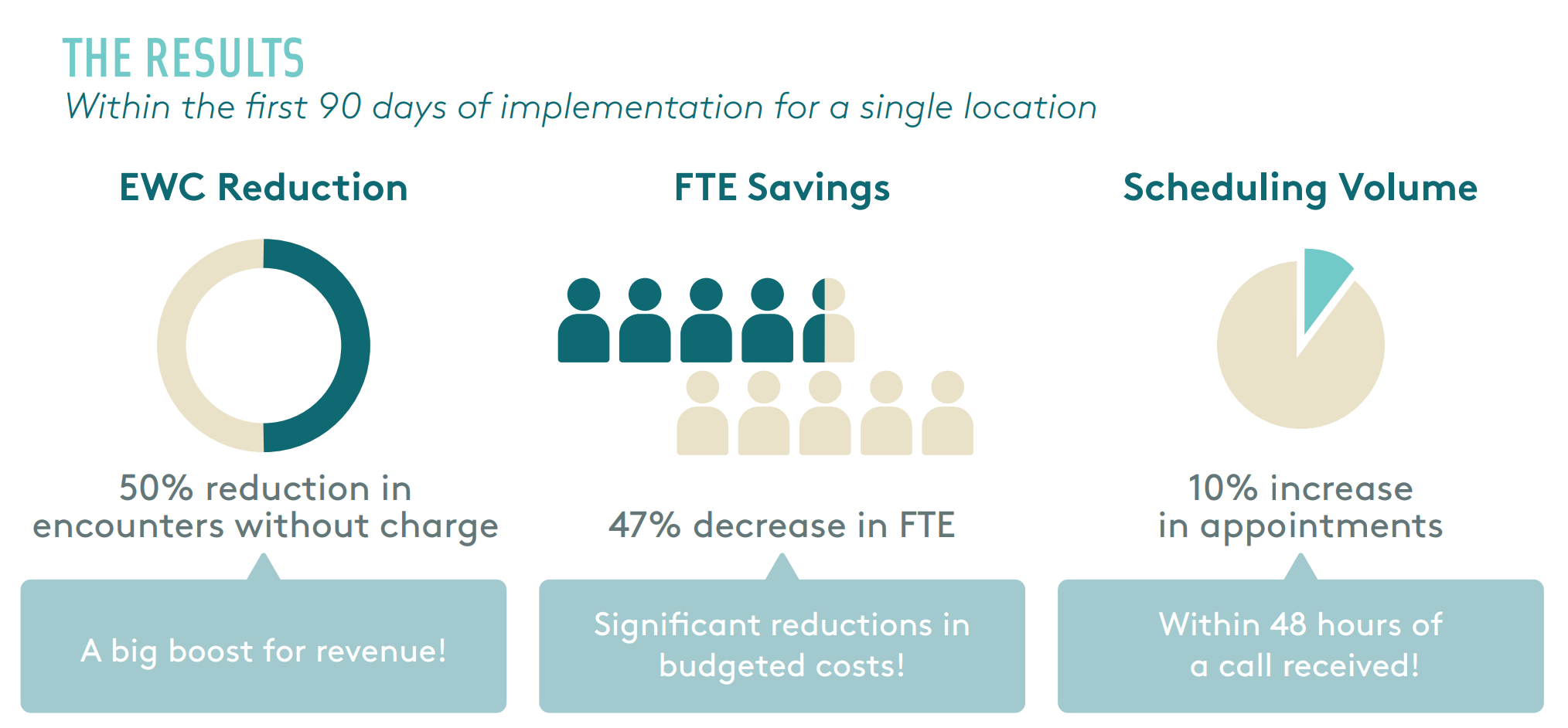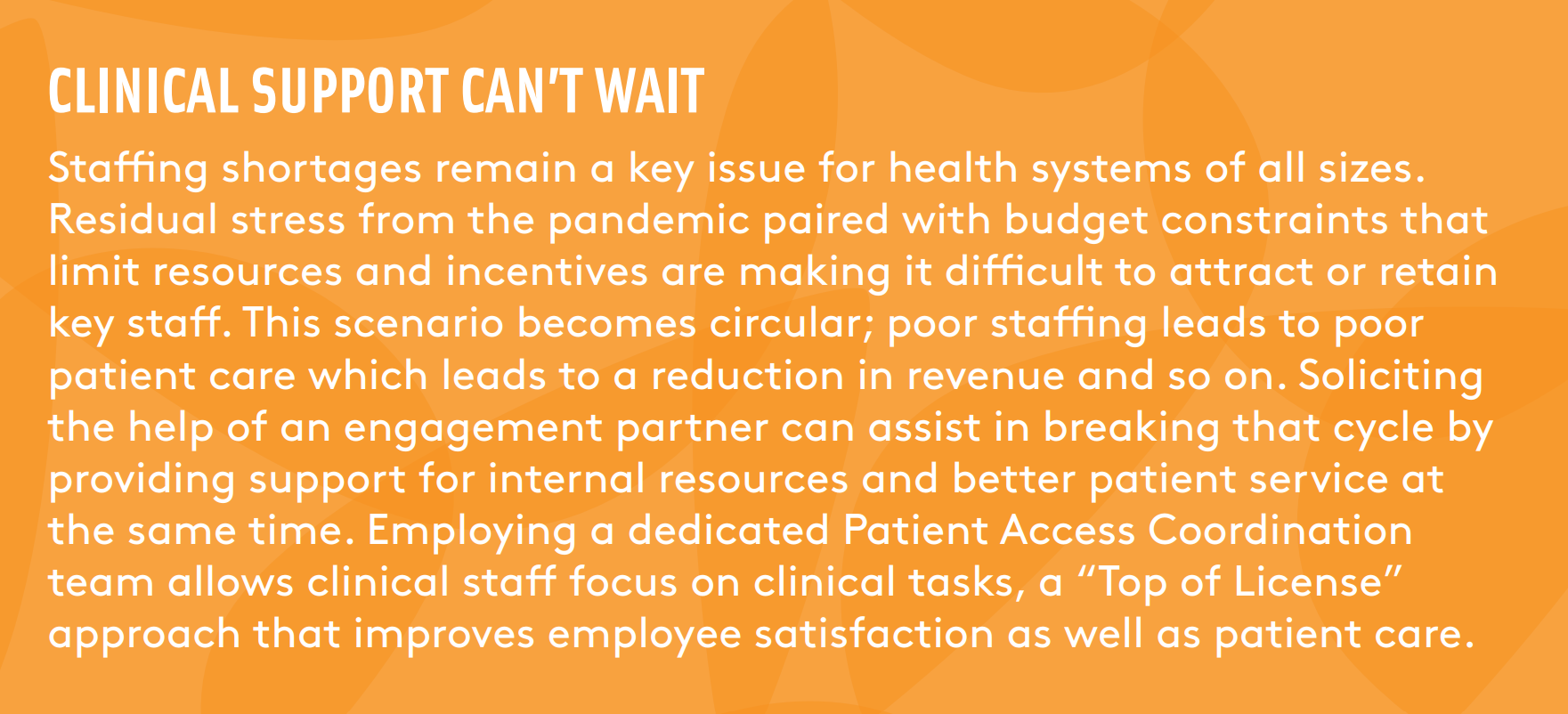 The Envera approach includes an in-depth discovery process that studies the physicians and processes unique to your organization to develop a fully customized engagement solution.
About Envera Health
Envera Health provides comprehensive engagement partnerships for healthcare organizations seeking to transform the patient experience and simplify the care delivery process. Supported by a unique CRM-driven engagement center, we other a complete suite of patient engagement solutions custom-designed to improve operational efficiency and enable steady growth.