Why Envera
Improve Patient Access
With the right combination of people and technology, Envera Health delivers custom engagement solutions that mirror care culture and function as an extension of your team.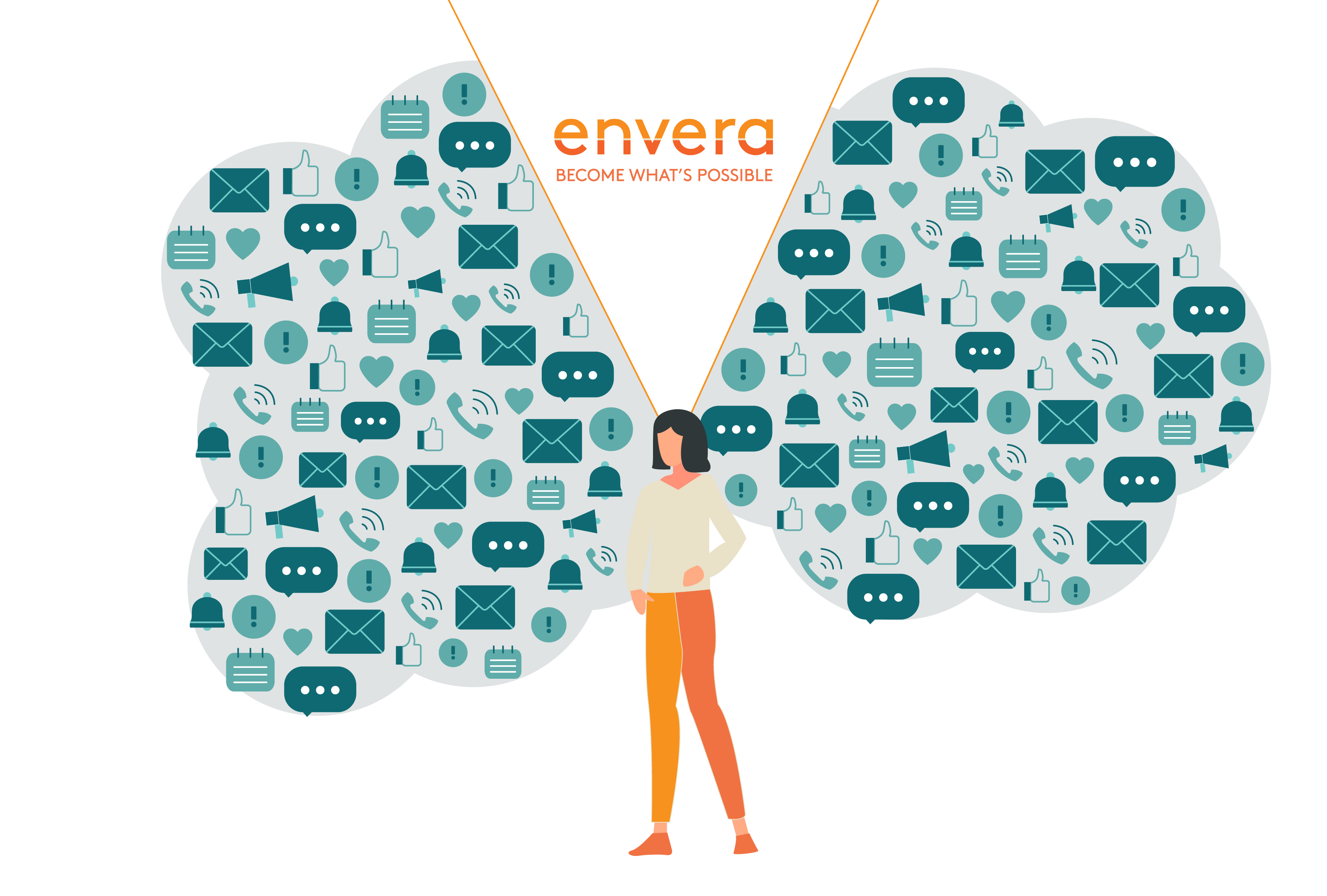 Eliminate your patients barriers to accessing care
At Envera Health we know that the first point of contact can set the tone for the rest of the patient experience and in today's competitive health market, you must make every interaction count. This is why we sought to transform healthcare through the patient access experience, offering a comprehensive engagement partnership built on the importance of a human touch— different than the traditional contact center model. We utilize an in-depth discovery process that seeks to understand internal processes, reveal areas for improvement, and assess patient access needs. Equipped with these insights, we provide you with a dedicated team of Patient Access Coordinators trained to adopt the workflows and values unique to your organization. The result is a fully customized solution designed to fit into your existing processes, improve the patient experience, and evolve with the needs of your practice and patient community— while extending care culture to the patient access experience in a way that inspires patient loyalty and retention.
Partnering with Envera Health for access support can…
Lower no-show rates
Improve the on-site Patient Experience by freeing your PSRs
Offer a better Patient Experience with average satisfaction scores over 96%
Book appointments for 28%+ of total calls handled
Enable scalable growth through operational efficiency
Reduce network traffic and callbacks by 11%+
Best In Class People
Our virtual national workforce, combined with a rigorous assessment process and continuous training ensures we provide our clients with the next level patient access teams.
Consultative Expertise
Our consultative approach combined with deep industry knowledge ensures allows us to provide insightful operational assessments and advanced workflow designs.
Data Driven Insights
Continuous analysis and reporting provides insights to our clients that allow them to see growth, operational improvement opportunities and measurable patient satisfaction.
Appointment Scheduling
Appointment Scheduling
Patient Registration & Insurance Verification
Patient Registration & Insurance Verification
Routine Patient Inquiries
Routine Patient Inquiries
Appointment Reminders & Rebooking
Appointment Reminders & Rebooking
Education, Information, and Literature Requests
Education, Information, and Literature Requests
Medication Refills and Pharmacy Assistance
Medication Refills and Pharmacy Assistance
Explore Our Resources For Improving Your Access Experience
Interested In Learning More?
Envera Health's Patient Engagement Solutions can tackle a wide range of your pain points as it relates to patient access and patient experience. Explore other reasons why Envera Health can be the perfect partnership for you.