Envera Health's Patient Access Solution
The right combination of people and technology to maximize operational
efficiency and improve access for a superior patient experience.
Envera's Patient Access Solution supports practices by assisting in the management of call volumes. Supplementing internal resources lightens the administrative load and enhances the ability to provide core services to patients. Through a combination of technology and the implementation of a dedicated team of Patient Access Coordinators (PACs), we provide a coordinated and consistent experience for any practice needing a more unified "front door."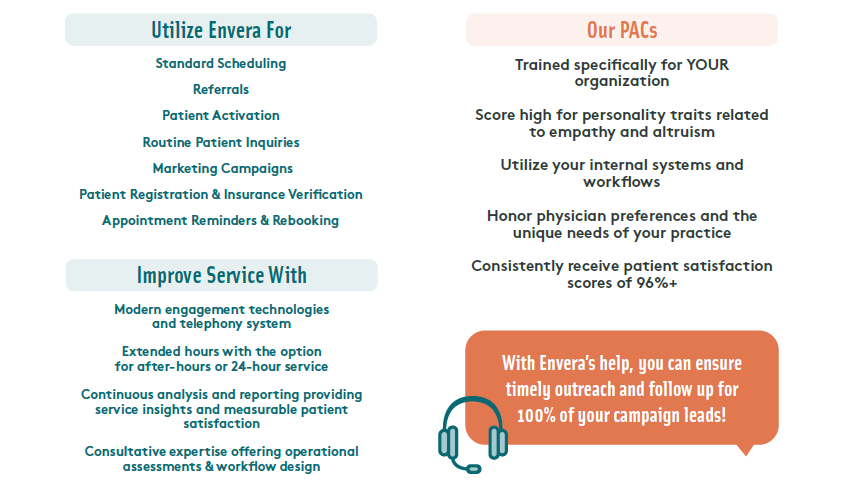 On average our Patient Access solution converts 28% of your monthly call volume into booked appointments!


A fully customizable, patient-first approach to better serve your patient population and help you meet full market potential.
About Envera Health
Envera Health provides comprehensive engagement partnerships for healthcare organizations seeking to transform the patient experience and simplify the care deliver y process. Supported by a unique CRM-driven engagement center, we other a complete suite of patient engagement solutions custom-designed to improve operational efficiency and enable steady growth.