Consumer Engagement Line
Optimize Patient Engagement
With the help of Envera Health's streamlined conversion strategy, you can improve patient outcomes with a coordinated human touch and get the most out of your marketing efforts.
Envera Health's Engagement line supports a brand unification and growth strategy that can navigate all patient calls from both digital and direct channels to one centralized access center, by providing the ability to attribute all calls that come from marketing and awareness efforts. Envera helps health systems develop insights into patient needs, how they access the system, and the smartest way to utilize marketing dollars.
We also support re-engagement efforts with patients who haven't completed their interactions to ensure no one falls through the cracks. With a dedicated team of Patient Access Coordinators ready to answer your calls, you can capture and follow up on 100% of leads— and gain insights to improve overall outcomes.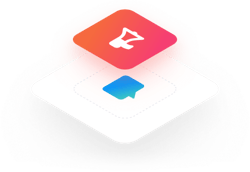 47%
Inbound calls convert to appointments 47% more than those who submit a webform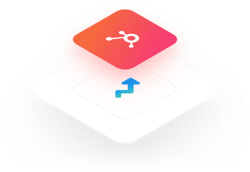 100%
of all qualified leads receive engagement from our coordinator team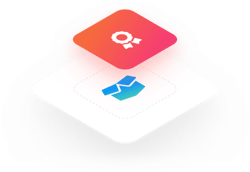 20%+
of all interactions result in a scheduled appointment or an event registration
Standard Features
A streamlined conversion strategy to drive your marketing efforts
Engagement Line Materials
Discover more about our Engagement Line
Southern Non-profit Gets A Line on a New Patients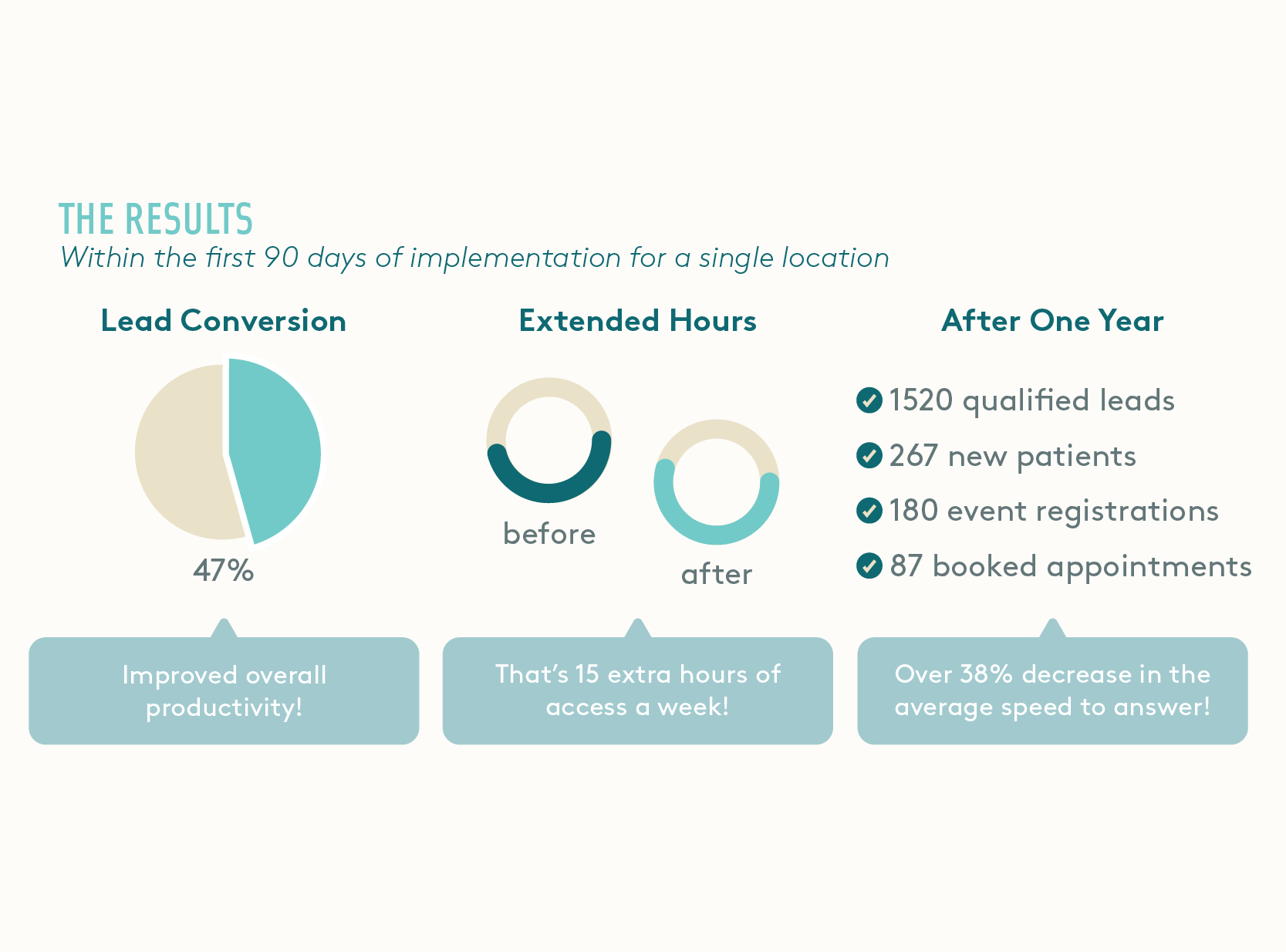 Case Study
Southern Non-profit Gets A Line on a New Patients
A southern non-profit academic medical center developed a specialty program that resulted in significant positive...
Consumer-driven Patient Engagement Campaigns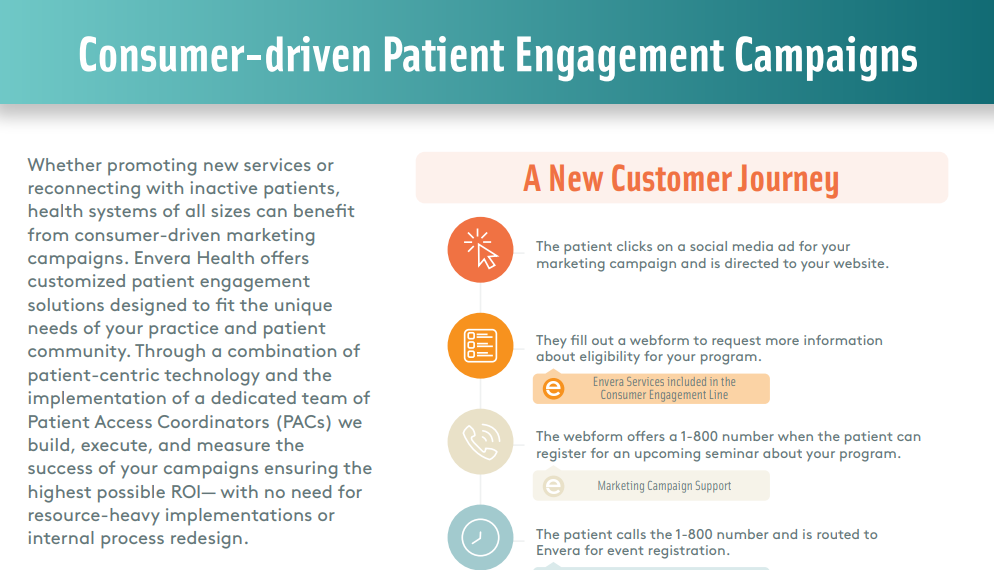 Quick Read
Consumer-driven Patient Engagement Campaigns
Whether promoting new services or reconnecting with inactive patients, health systems of all sizes can benefit from consumer-driven marketing campaigns. Envera Health offers customized patient engagement...
Become What's Possible
A comprehensive engagement partner drives growth. On average, our Patient Access solution converts 28% of your monthly call volume into booked appointments and supports you by assisting that call volume management and supplementing your current resources. Learn more about how a comprehensive engagement partnership with Envera Health can help you better serve your patient population and meet your full market potential.