Why Envera
Scale Your Access Operations
With the right combination of people and technology, Envera Health delivers custom engagement solutions that mirror care culture and function as an extension of your team.
Maintain Quality Service
With call volumes in constant flux, staffing for both efficiency and efficacy is difficult—in today's labor shortage, it can seem impossible. Establishing an engagement partnership with Envera can remove this burden by shifting the responsibility of meeting your evolving access needs to our organization.
Envera Can Help
Unlike
an internal call center, w
e have the resources alre
ady in place to quickly respond to any changes
necessary
and maintain
a high level of service
quality for
your
patients.
Our s
calable services provide the
best value and most flexibility based on your call volume, ensuring you only pay for what you need.
A
dditionally, Envera's fully virtual operations model positions us to recruit top talent without the
limitations of your local
market.
A partnership with us means you can avoid the
undue burden on
existing staff and
the
negative impact
on
the patient experience
that results from limited staffing.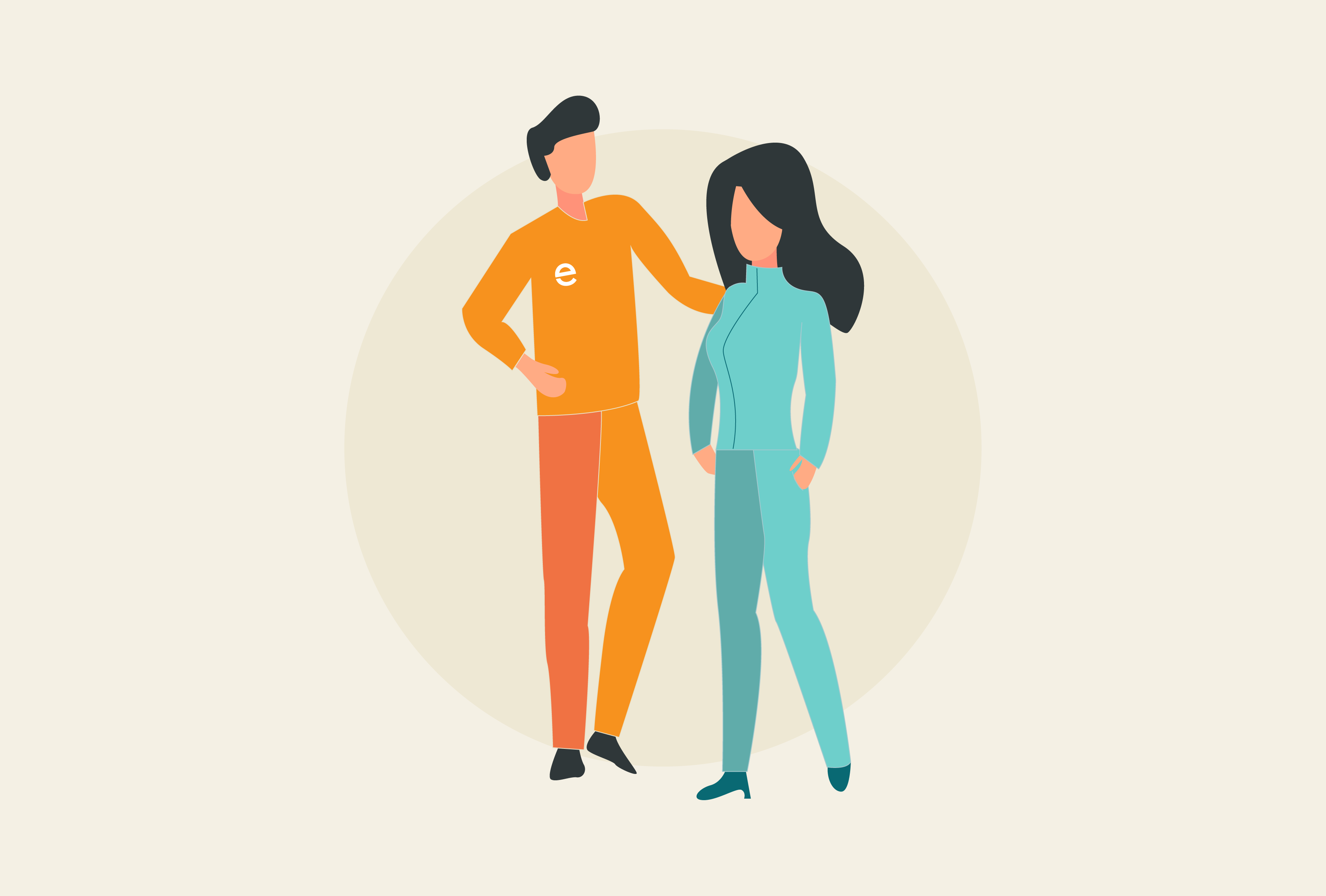 A Fully Customized Approach
Each
of our
customized patient access solutions
are
built around teams of highly trained agents who can
function as an extension of your organization.
This
unique
people
-
first approach is focused on extending
the values
of care culture to every patient interaction, maintaining positive patient relationships, and
supporting the unique needs of your practice by providing personalized quality service you can trust.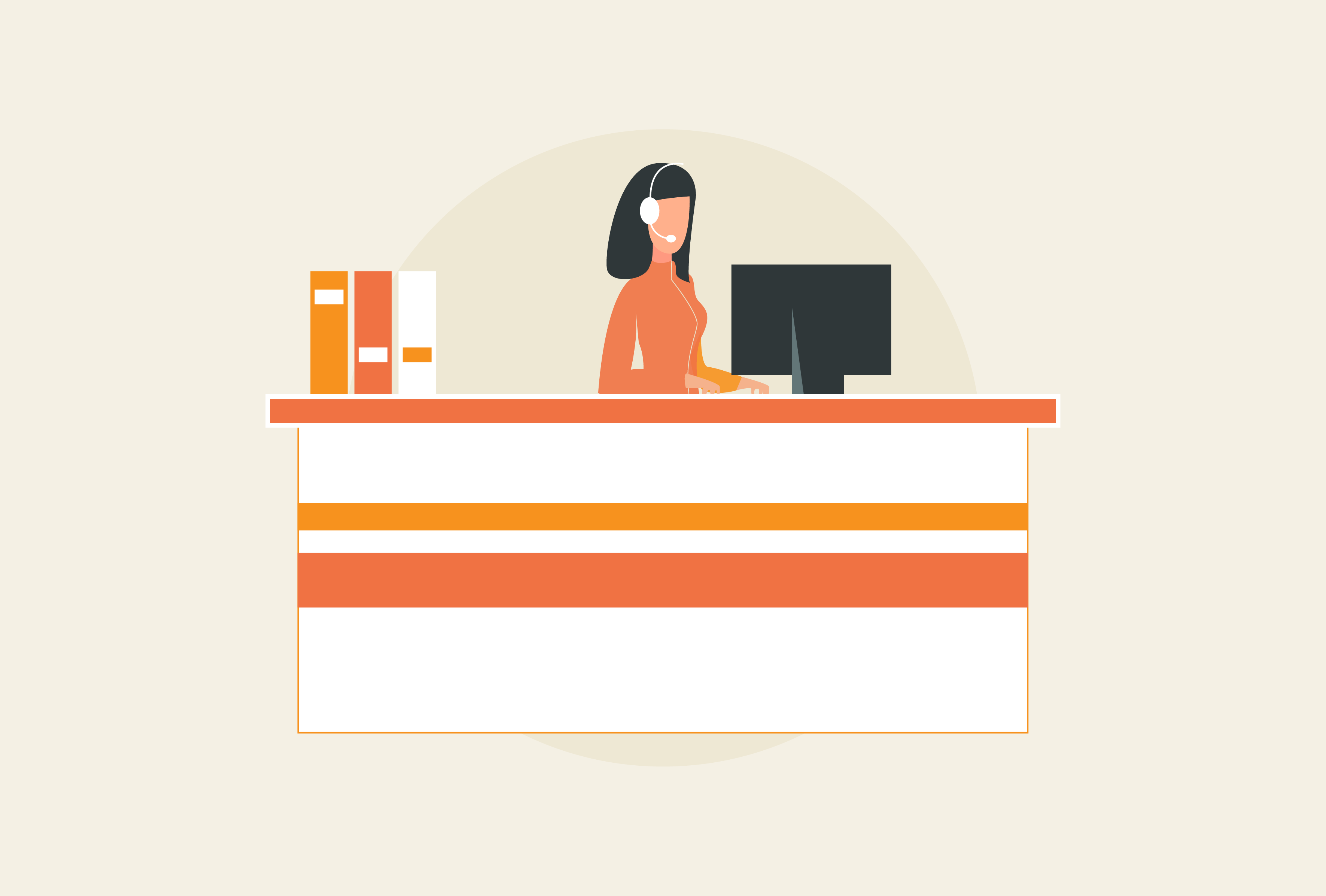 Envera Health Optimization Partner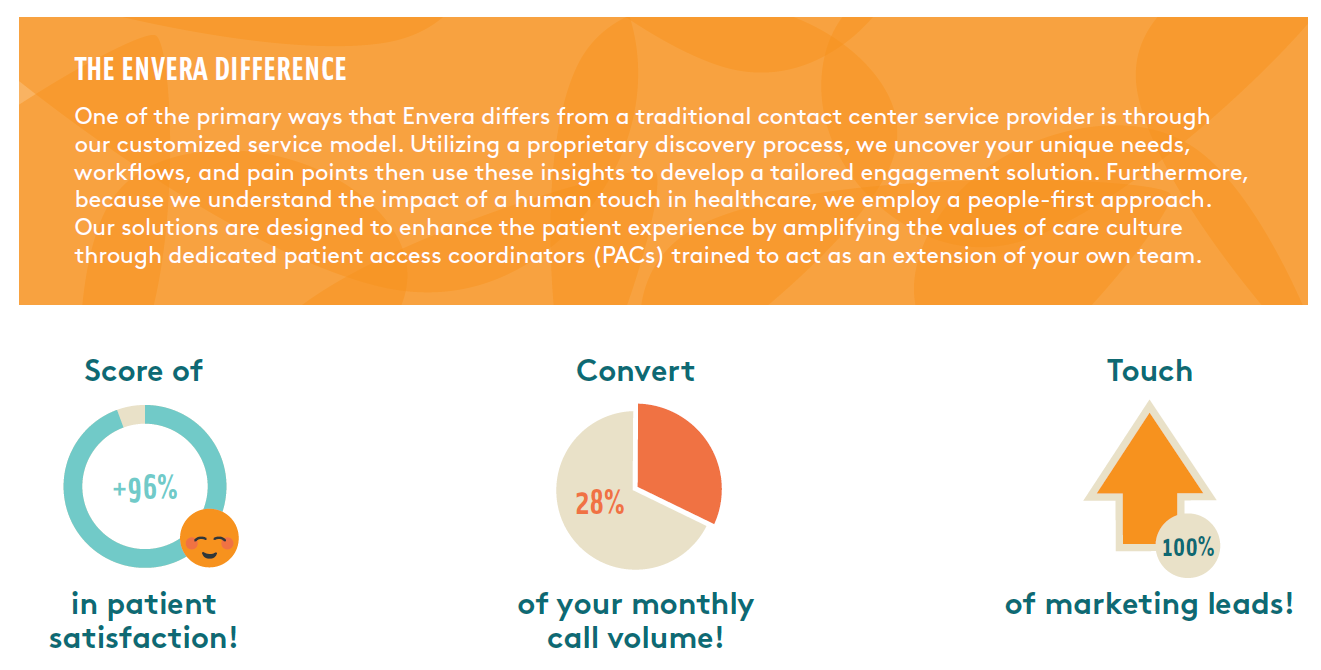 Solution Overview
Envera Health Optimization Partner
Tailored engagement solutions that provide the right combination of people and technology to improve patient access experience and ensure continuity in today's competitive market.
Work Smarter, Not Harder: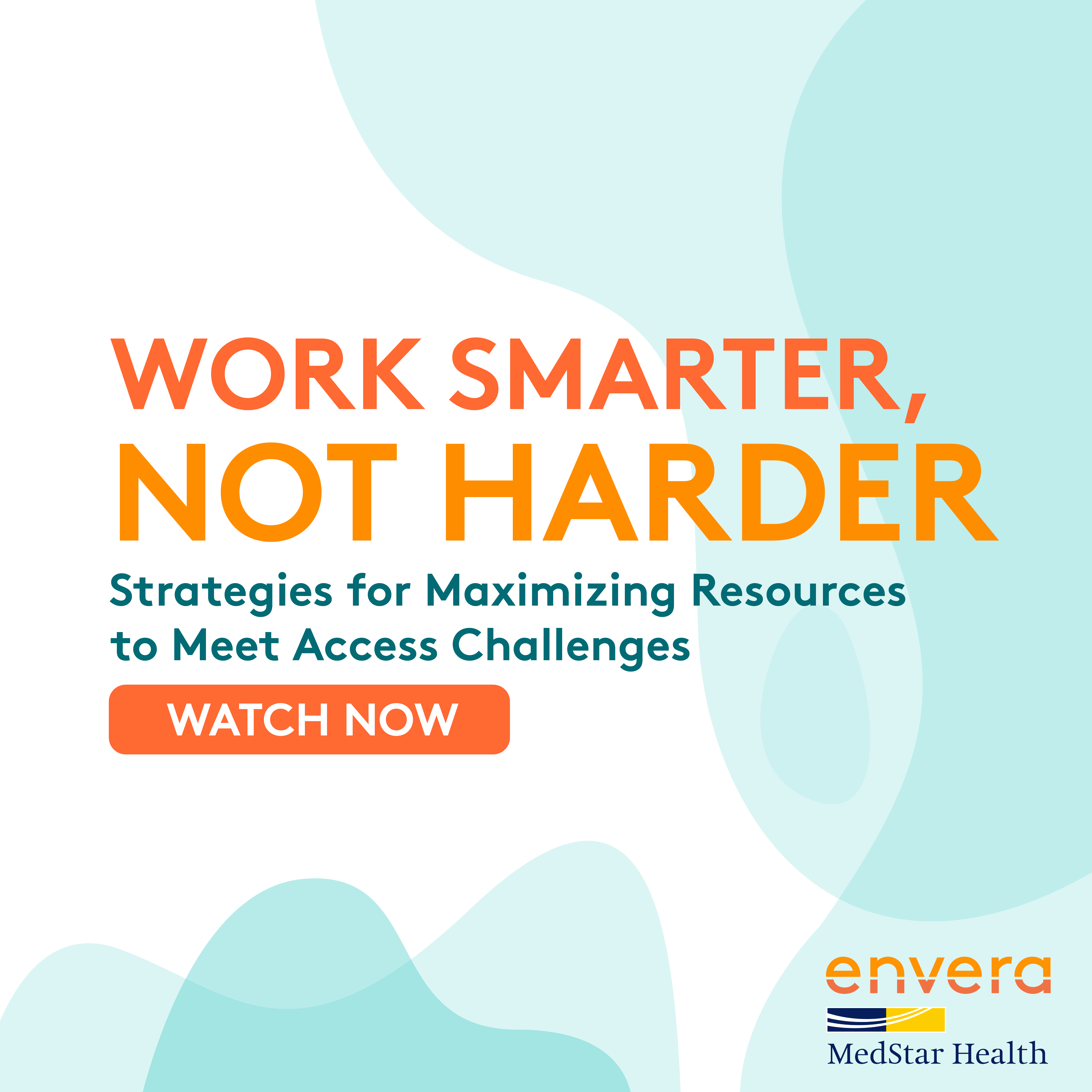 Webinar
Work Smarter, Not Harder:
Watch our webinar featuring MedStar Health as they share their latest success story tackling todays access challenges and the strategies they used to maximize their resources...
Envera's Competitive Advantage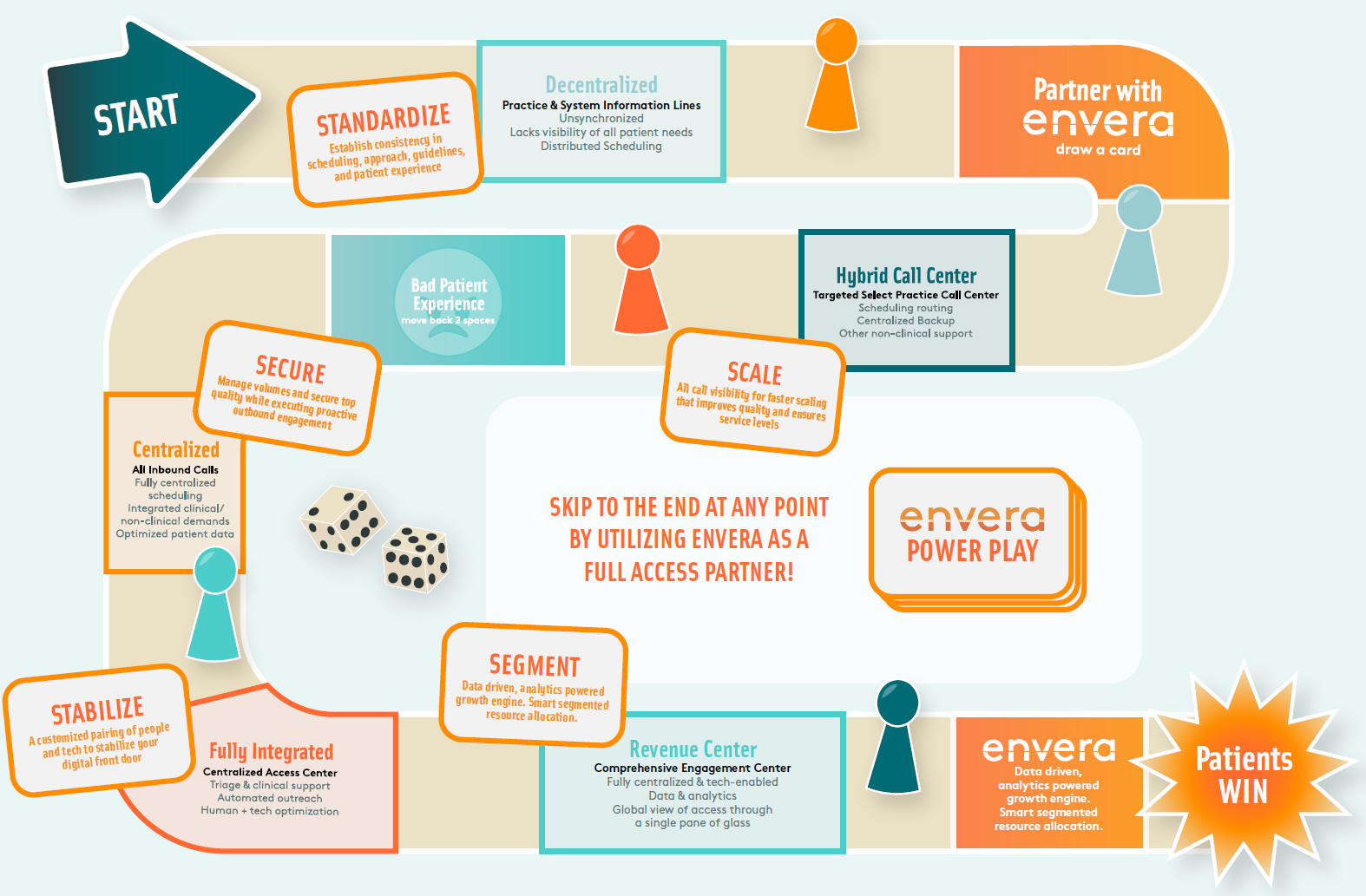 Quick Read
Envera's Competitive Advantage
No matter where you are in the Patient Access game, you can play the Envera Card and skip ahead. Whether simply filling in gaps in service or optimizing your access for growth, a partnership...
Interested In Learning More?
Envera Health's Patient Engagement Solutions can tackle a wide range of your pain points as it relates to patient access and patient experience. Explore other reasons why Envera Health can be the perfect partnership for you.