Why Envera
Custom Outsourced Services
With the right combination of people and technology, Envera Health delivers custom engagement solutions that mirror care culture and function as an extension of your team.
One-of-a-kind Service Solutions
In today's competitive health market, any advantage can be critical. Patient Access functions as a health system's front door –scheduling, centralized management of important data, care questions, outbound communications, and prescription refills among many other things, that facilitate the patient journey. This positions call management an important part of the revenue cycle, ensuring a steady flow of patients means business continuity. Considering staffing and budgetary challenges health systems are facing, it's not surprising that many are looking to outsource their call center operations.
The Envera Difference
But trusting a third-party service provider with your patients can be difficult. That's why Envera positions itself as more than a contact center, we offer a comprehensive engagement partnership. From our proprietary discovery process that investigates the preferences and unique needs of your organization to the development and training of dedicated Patient Access Coordinators who can represent your brand while extending the values of care culture to patient interactions over the phone.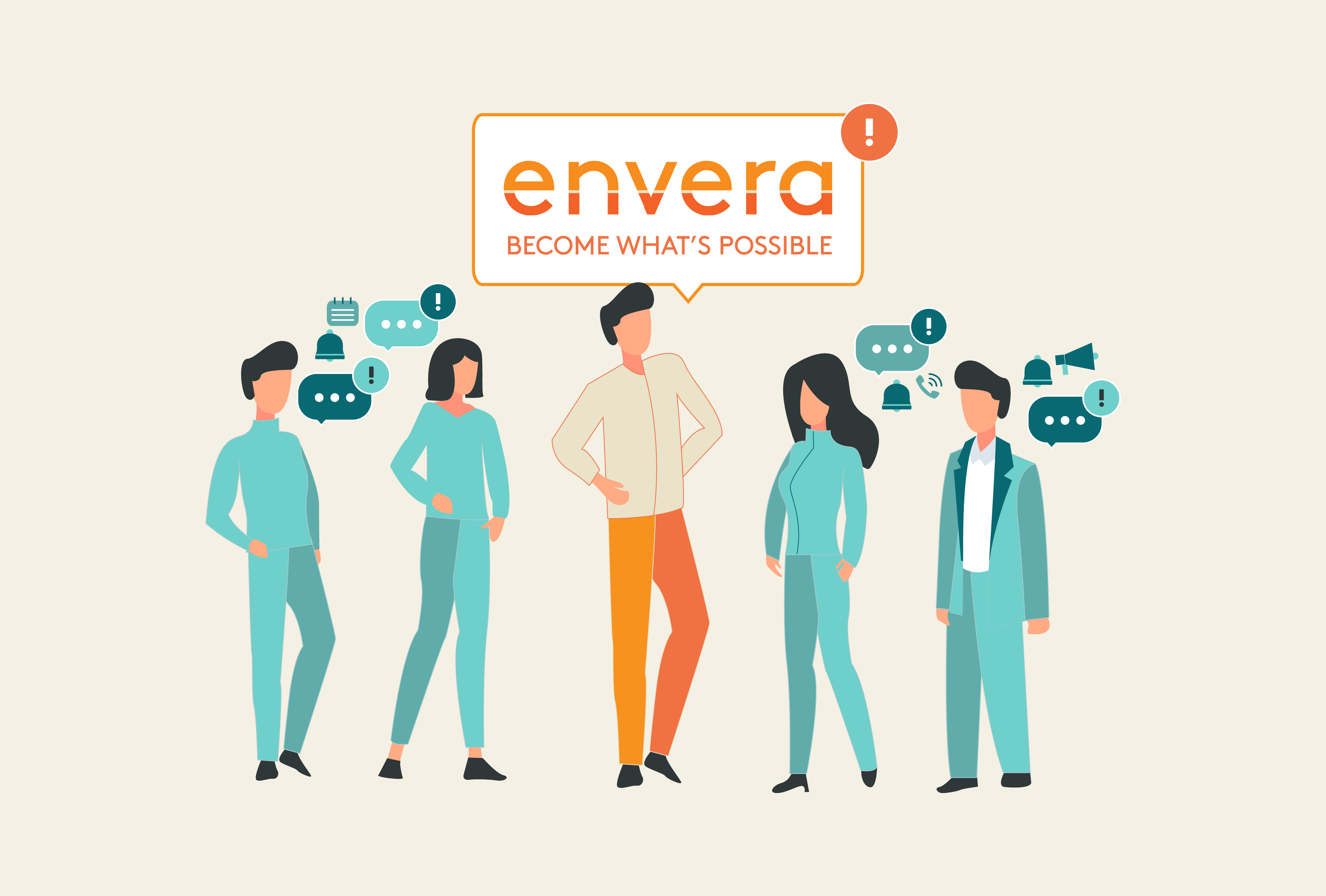 Benefits Of Custom Outsourcing
Advanced Technology & Infrastructure
Accountability to service
Proactive outreach
Ability to drive growth
Freed internal resources
Consistent performance
Centralized call management
Resource management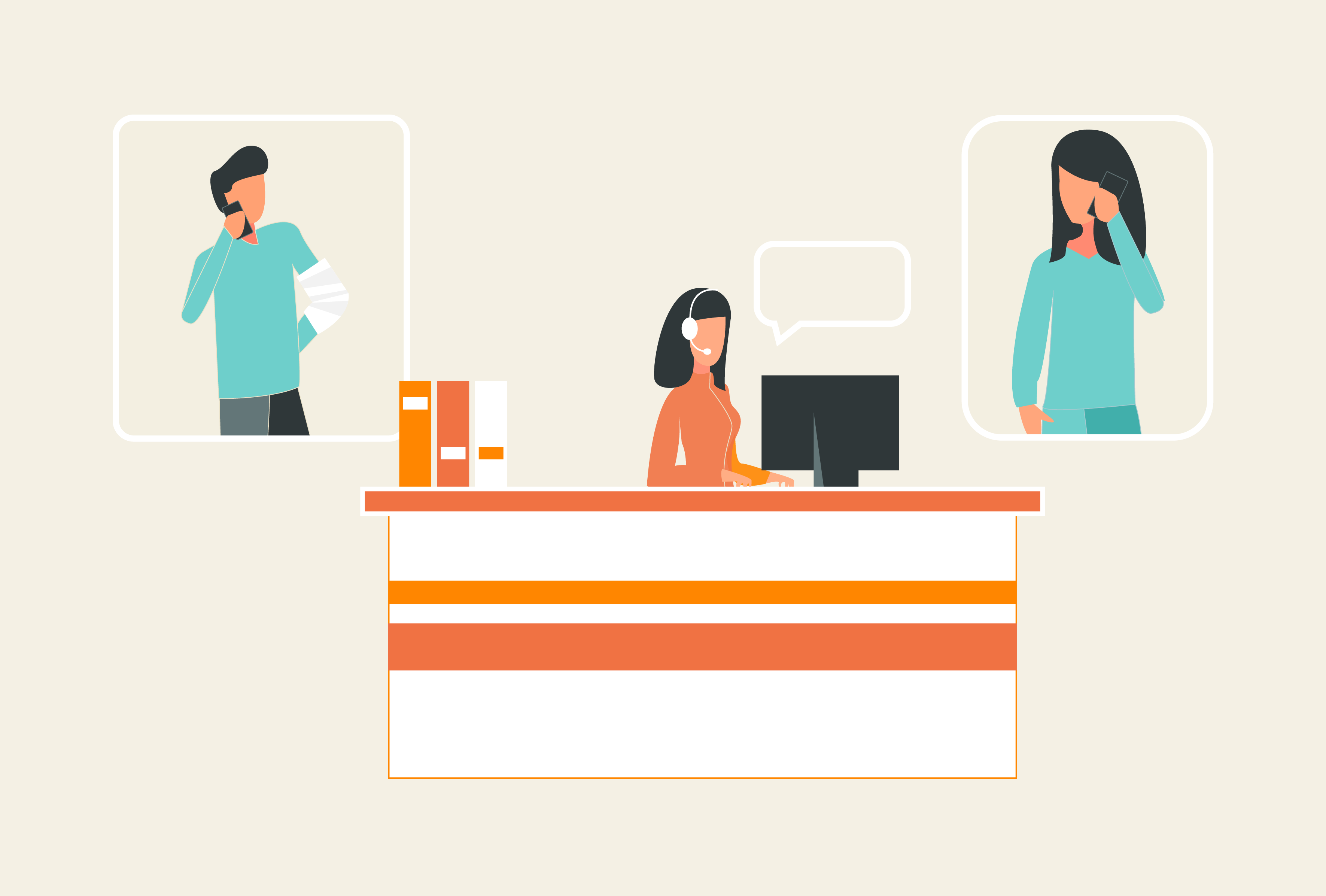 Envera Health Optimization Partner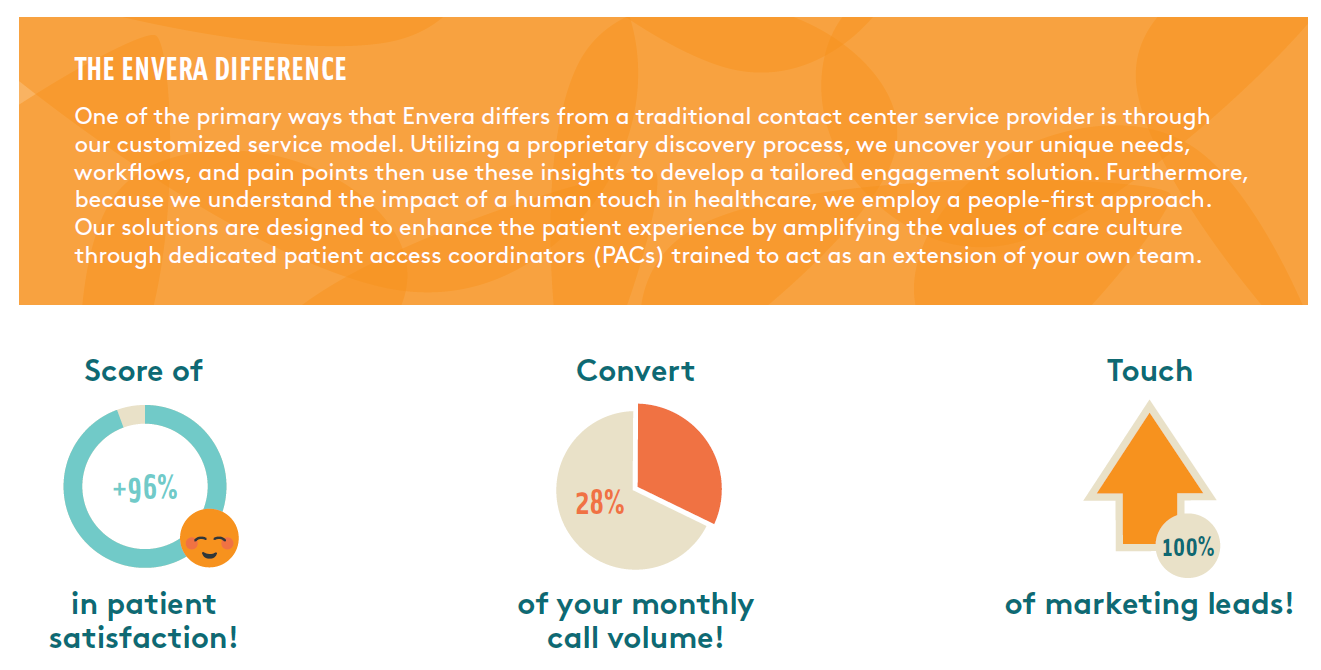 Solution Overview
Envera Health Optimization Partner
Tailored engagement solutions that provide the right combination of people and technology to improve patient access experience and ensure continuity in today's competitive market.
The Full Spectrum of Deliverables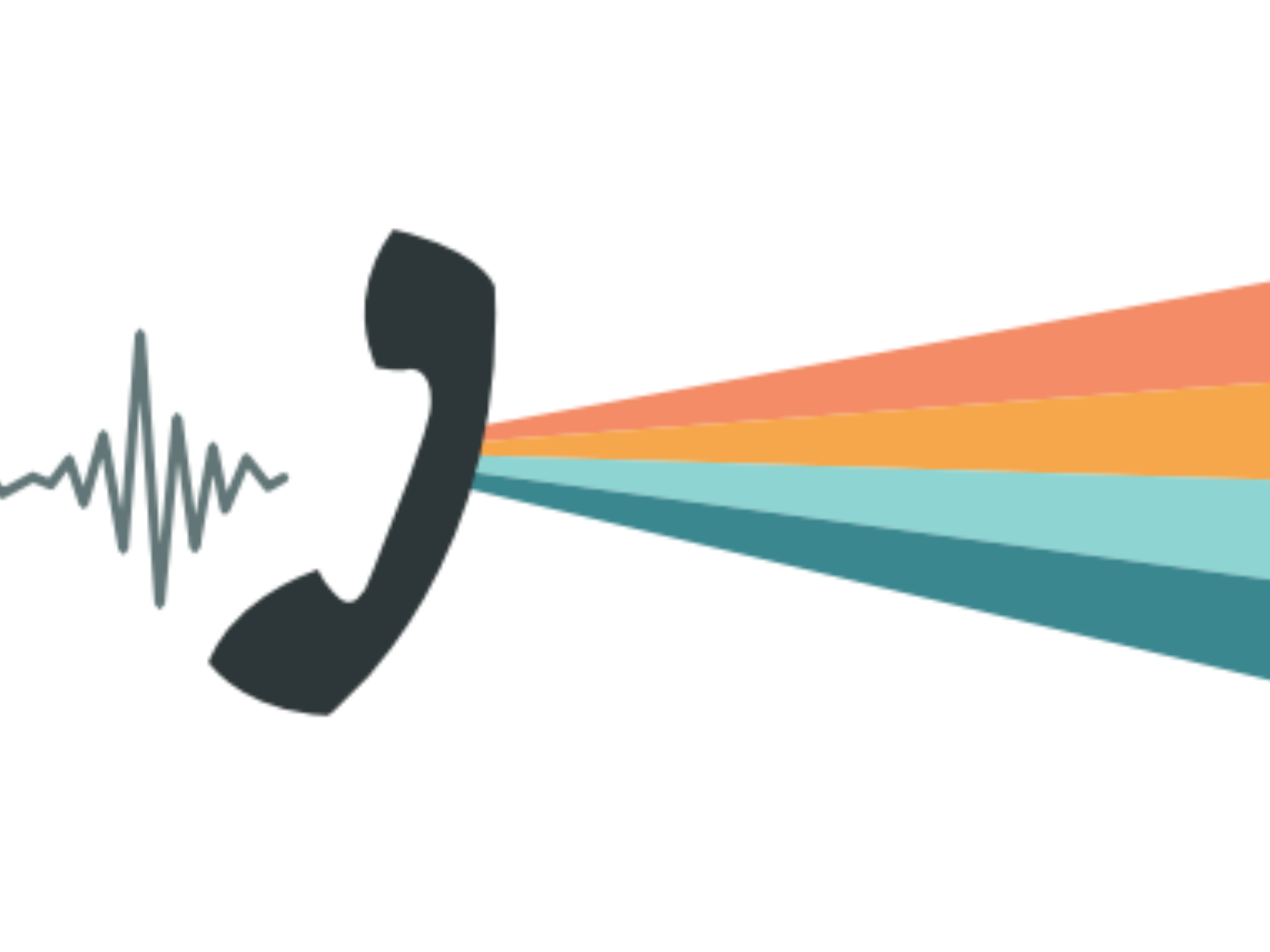 Quick Read
The Full Spectrum of Deliverables
Envera Health's customized service solutions are not black-and-white as price-per-call. Discover teh full spectrum of deliverables...
Envera's Competitive Advantage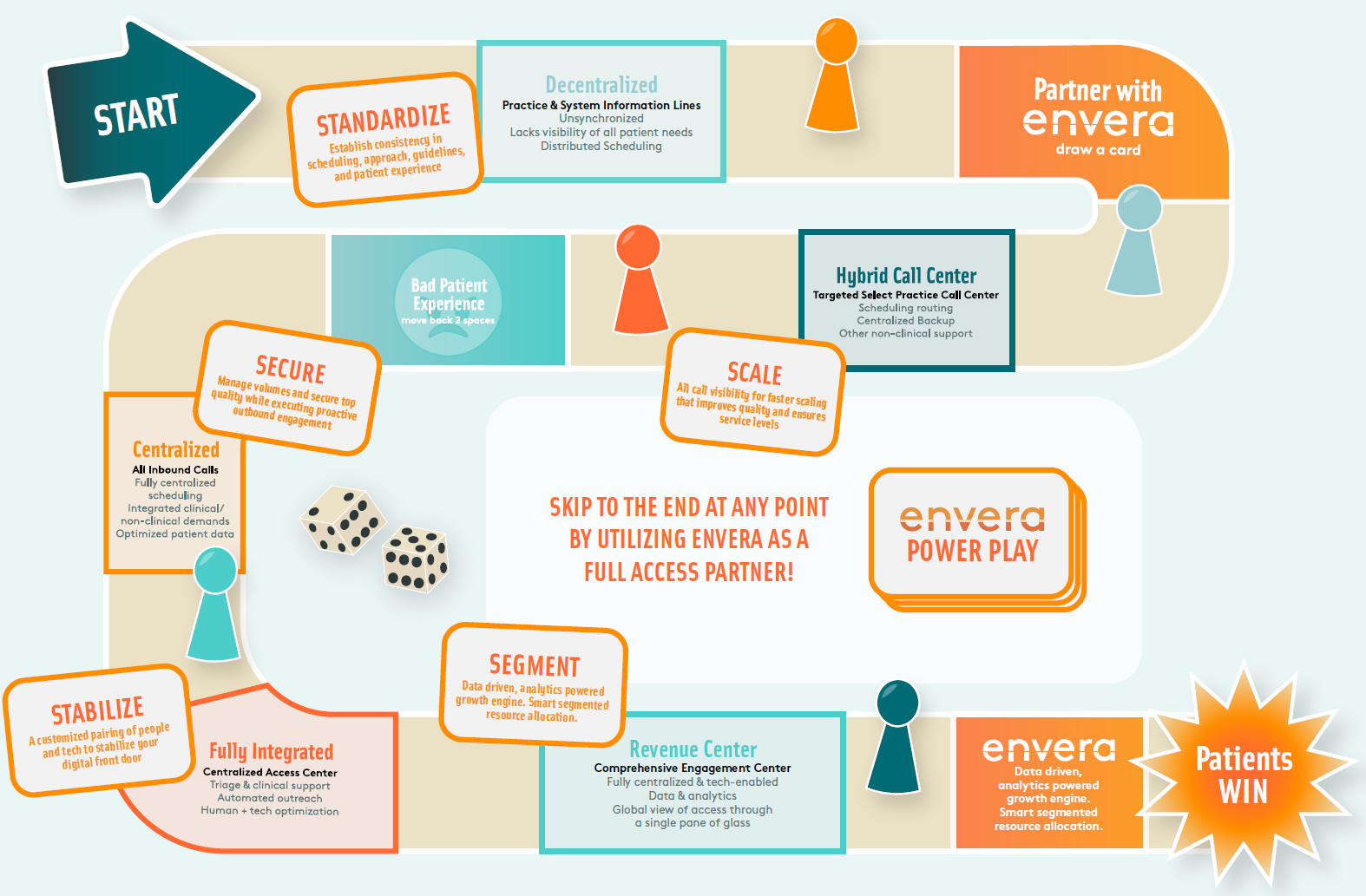 Quick Read
Envera's Competitive Advantage
No matter where you are in the Patient Access game, you can play the Envera Card and skip ahead. Whether simply filling in gaps in service or optimizing your access for growth, a partnership...
Interested In Learning More?
Envera Health's Patient Engagement Solutions can tackle a wide range of your pain points as it relates to patient access and patient experience. Explore other reasons why Envera Health can be the perfect partnership for you.