Academic Non-Profit Medical Group Improves Patient Connection
Organization Type
Academic Non-profit Medical Group
Geographic Region
Mid-Atlantic
Organization Size
13 hospitals
1000+ physicians
50+ specialties
serving a patient population of over 100k
Pressed for Time?
Watch the video to the right and get this content in 30 seconds — then come back for a deeper dive by scrolling to the full version below. Or let our AI concierge, Haxall, know you would like to download a pdf version of this case study so you can review it at a later time.
Academic Non-Profit Medical Group Improves Patient Connection
THE CHALLENGE
A mid-Atlantic academic medical group was experiencing negative feedback about their patient access experience. Patients complained of difficulty scheduling appointments and unusually long hold times. Internal data was not reflecting patient sentiment. The medical group could not identify what was creating the problems in access.
THE DISCOVERY
The discovery process identified what the internal data could not. While there were some areas for process improvement, the primary factor responsible for the poor patient access experience was their difficulty retaining staff. Operating with minimal front desk staff had created an exceptional burden on the existing Patient Service Representatives (PSRs) who were attempting to juggle the phones alongside other administrative duties. This resulted in an inconsistent access experience, the necessity to put patients on hold for extended periods, and had a negative impact on their ability to provide a high level of service to patients at check-in.
THE SOLUTION
Envera Health's Patient Access solution includes the development of a dedicated team of Patient Access Coordinators (PACs), built to serve the specific needs of the organization while reflecting the values of care culture for a streamlined patient experience. In addition to working within the medical group's existing systems, for a low lift implementation and assured communication, PACs exercise a centralized one-touch approach that tackles multiple patient needs on a single call. By soliciting the help of the Envera team, the medical group relieved the burden of patient access responsibilities from their PSRs while creating a more efficient and positive access experience for patients— improving connections with patients on the phone and on site.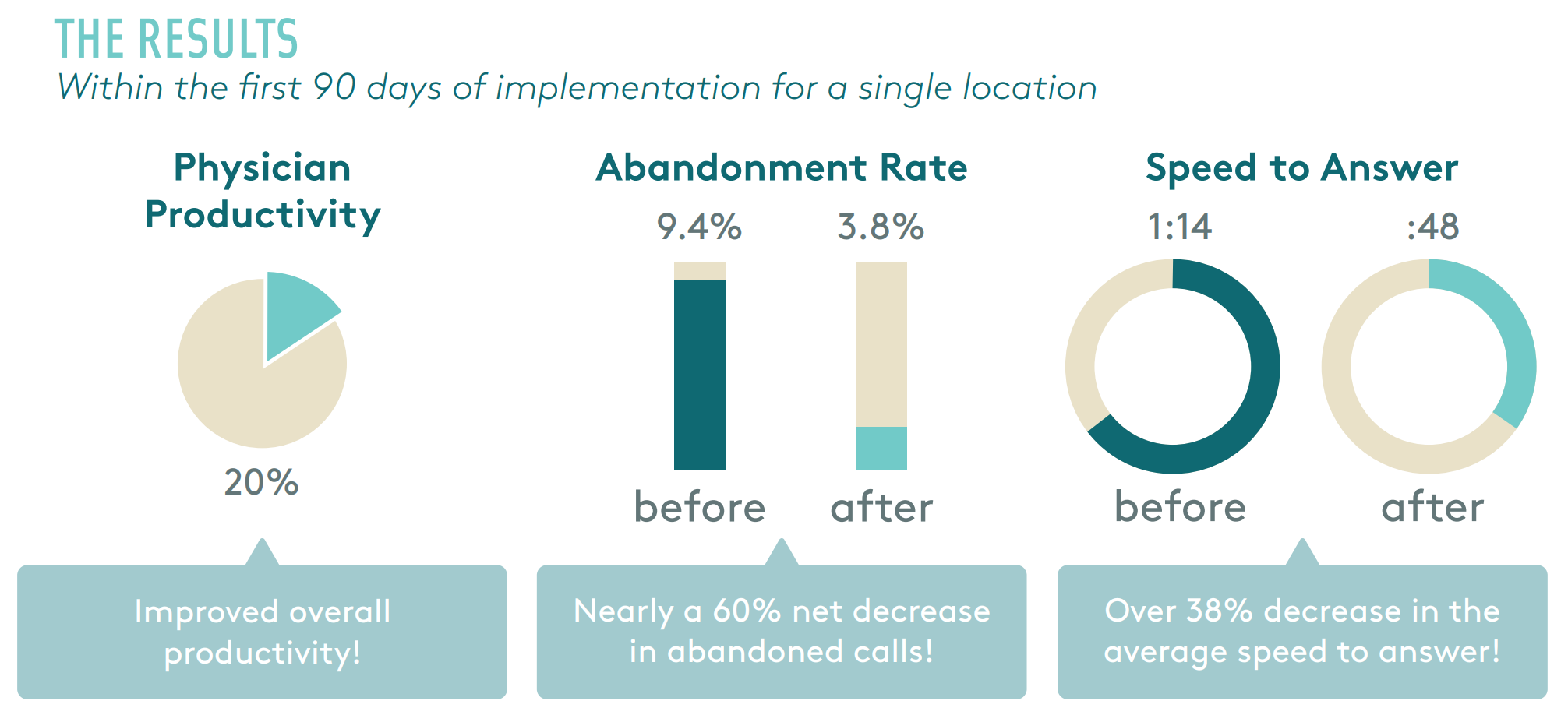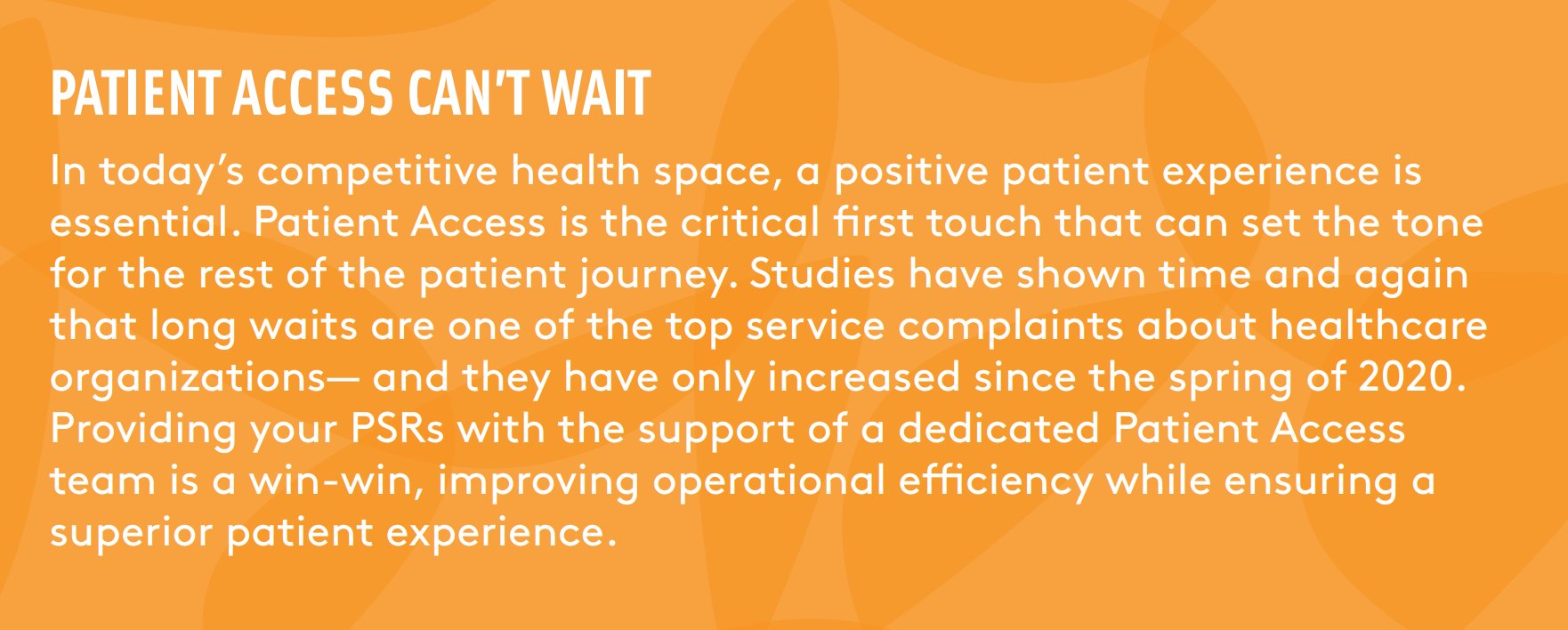 The Envera approach includes an in-depth discovery process that studies the physicians and processes unique to your organization to develop a fully customized engagement solution.
About Envera Health
Envera Health provides comprehensive engagement partnerships for healthcare organizations seeking to transform the patient experience and simplify the care delivery process. Supported by a unique CRM-driven engagement center, we other a complete suite of patient engagement solutions custom-designed to improve operational efficiency and enable steady growth.